TripAdvisior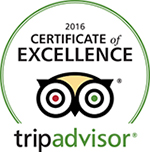 If you had a great time fishing with us in Antigua, we'd like to hear from you. Please submit your review here...
Guest
Reviews
"AWESOME EXPERIENCE!" - Reviewed August 2, 2014

While staying at the Sandals resort we were approached by a vendor on the beach named Elvis whom sold us the Deep Sea Fishing Tour. We were nervous to book the fishing tour through the vendor, but since Elvis already sent us on a great catamaran cruise we decided to give the fishing a try. Everything worked great as Elvis had promised. We went on the four hour fishing trip and caught 2 barracuda and 2 mahi-mahi. The boat crew were very professional and maintained a safe environment upon the boat in rough waters. The crew did a great job constantly re-baiting the lines to give us the best opportunity to catch fish.
The Captain took lots of great pictures of us with our fish. One highlights of the trip was when we docked the Captain started gutting the fish in the harbor and fed a bunch of 5 foot tarpin the remains. They were huge and they ripped the guts right out of his hand. He stated several times that the tarpin were their pets and the have lived in the harbor for over 20 years. The Captain yelled at one of the locals who was trying to hook one of the huge tarpin with a hook and string. The Captain truly loved these fish and stated that we wanted them around for generations for everyone to see. Overall, we had a great experience and would do it again in a heartbeat. Elvis was a upstanding guy and I'm glad we followed through with his recommendation.
"AWESOME TRIP!" - Reviewed March 7, 2014

My wife and I wanted to try some fishing so we booked a 4 hr. trip and it was amazing! Unfortunately my wife got seasick but, was able to find relief in the cabin below. We caught a few barracudas and a nice wahoo! Captain Lee gave us a few fillets and it was delicious. The boat was very clean and both Captain Lee and Theo made the trip an event to remember. I only wish we had more time to go again!
"WHAT CAN BEAT THIS" - Reviewed March 4, 2014

Simply amazing, we caught a sail fish. I do not know who was more excited, Lee the Skipper ,Theo his main man or us - when we set off it mush have been marginal due to high seas this in the end just eded to the excitement, Lee and Theo knew their stuff my wife waited 37 years for this trip, and would go again and again, so if Lee is looking for crew members you have one just pay with a free Villa for 4 weeks!
"TWO DAYS ON THE MYSTIC AMARA II" - Reviewed January 7, 2014

We fished 2 days on the Mystic Amara III, one day Deep Sea and one day Bottom Fishing. My boys, 9 and 11, had a great time. We caught well over 30 fish and at least 9 different species. Captain Lee and the First Mate Theo could not have been better to us. We highly recommend using them.
"BUCKET LIST BIRTHDAY PRESENT" - Reviewed December 30, 2013

For my boyfriend's 35th birthday, I chartered a 6-hour Deep Sea Fishing Tour with Captain Lee and Teo, during our trip to Antigua. I booked based on the glowing reviews, and those reviews were right. It's a great day.I had never really been out on the ocean, and in preparation I got the behind-the-ear patches from my doctor. Even with that, I was still fairly nauseated, but my boyfriend had a great time, and I got extra girlfriend credit for not asking to go back early. I let him do all the fishing - when I finally stepped up to the chair the fish came off the line and we never got another bite - and he was really excited. With Captain Lee and Teo's help, my boyfriend pulled in four barracuda and 2 king fish, which we gladly shared with the taxi driver from our resort and the men gathered at the dock during our return.
Amy was a joy to work with in making the reservation, and Captain Lee and Teo were great onboard. My one word of caution is that you make sure you take and use sunblock. I forgot, and even though there's a small covering on the boat when you're not in the fishing seat, the sun came off the water pretty hot, and I ended up with a deep, deep burn on my legs to the point where it was basically sun poisoning. My fault totally, but just be aware.
"A GREAT WAY TO SPEND THE DAY" - Reviewed December 24, 2013

My husband and I chartered with Captain Lee for a combined Fishing and Snorkeling Trip. The day before our trip, we were contacted to see if we could postpone for a day due to the rough sea conditions... they wanted us to have the best day possible and knew the conditions would be better the next day. It was still a bit rough, but Captain Lee knows his boat, and knows where to go fishing. We caught 3 barracuda and had a dolphin fish double header! Awesome. We spent the last hour of our trip snorkeling at Cade's Feef, where deckhand Theo took us on a guided tour. We've done similar trips in St. Lucia and Grenada, and our day out in Antigua was by far the best. Great people, really dedicated to making your day memorable....and we were impressed that travel time to and from the dock did not come out of our scheduled 6 hour trip. All in all, a great experience and we will be sure to charter with Lee again if we return to Antigua. Thanks for a great day.
"A GRAND DAY OUT" - Reviewed December 12, 2013

My wife and I know nothing about deep sea fishing but it didn't matter. We hired the Mystic Amara III for the afternoon and had a great time. Having seen so many fishing trips on films it is one of those things you ought to do and the crew did their utmost to make sure everything went smoothly for us novices. It is quite expensive but worth every penny.
"BEST AFTERNOON FISHING EVER!" - Visited October 2013

Leroy, Theo and Amy - thank you! Having only fished just off the Florida Keys before, and knowing that to go true "Deep Sea" fishing/trolling there you need to power out for an hour and a half first, I didn't quite know what to expect for a 4 hour afternoon session. The cost was very reasonable, and I also knew that the fish were "the boats" to be sold on to help with the cost, but the Captain would try and offer a fillet or two depending on what was caught. That is fine for me as my wife is a vegetarian (or was! more later on that!) so just a couple of meals worth of something I caught would do me ... We arrived in Jolly Harbour in plenty of time, so found The Crow's Nest and the marina behind easily. In fact, as we left the car an adorable little girl asked if we were there for a tip on the Mystic Amara .. We said yes and she told us her Mum was just around the corner to greet us. We were then greeted by Amy and had a good chat about all things British while the boat came in from its morning charter. Amy is a great person to talk to, and we got a good few tips for the rest of our holiday as well.
When the boat docked, Capt. Lee and mate Theo promptly emptied the mornings catch on the dock. 2 large Wahoo and a small/medium Mahi Mahi/Dolphin Fish. This both excited me as they were exactly what I was hoping to catch .. and also made me think, are they morning feeders? What happens if the bite goes off after 1pm?? Anyhow, it was interesting and great to see Lee barter with people to sell the fish directly from the boat (another encouraging sign, as the buyers obviously know Lee brings back fish!). Once this was one and more drinks were stocked up for our trip, we were off. Theo immediately started rigging the lines, all of which were ready by the time we had left the harbour. What surprised me even more was that we weren't 5 minutes outside the harbour when the outriggers were put out and all the lines dropped into the water. That means that within 20 minutes of leaving the dock, we were fishing! In total, 7 lines were out. Again, all new to me. I had seen multiple lines used in fishing on TV, but 7 surprised me. Lee and Theo obviously didn't want to miss any opportunity.
Within 5 minutes, Lee shouted "Theo!" and rod number 2 was bent right over! Theo grabbed the rod, but there was no weight on it. He pulled the line a few times, I guess to try and get whatever had bitten on it to try again, but nothing ... so he reeled it in and the ballyhoo was bitten in half. Theo had pre-rigged another ballyhoo and within seconds the line was out again. Well, I began to think this could be a good trip just as another shout from Lee. Theo leaped across to the other side of the boat and grabbed the rod. This time the reel was spinning around and around as whatever was on the end of it took off. Theo turned and looked at me grinning and said, "It's a good fish!" and ushered me into the fighting chair. He then passed the rod over and said "wait for the reel to stop going before you start cranking the handle!" He then went to retrieve all the other rods. The reel kept going and going .. Lee slowed the boat down and Theo brought all other lines in. Then eventually it was time to start cranking! My goodness ... it felt like I was trying to drag the boat back to Joly Harbour on 80 pound line! I hadn't anticipated how hard it would be. THEN! The fish darted off again. I hadn't retrieved more than 20 yards of line, and it was off for another 50 yards dash. "It's a great fish" Lee said, exuding excitement in his voice. I don't know how much line was out, but it took me well over 10 minutes to get it within 30 yards of the boat, then it was off again! "My God!" Lee said. This could be a King-fish .. or a shark may have grabbed it. But that dash was relatively short. I cranked again until Lee shouted "No, Theo it's a big Bull!" The way the line felt it could have been a REAL Bull to me .. but it was a Bull Mahi Mahi. As it got closer Lee grabbed the gaff and Theo stood ready to help. One quick movement and the fish went straight from the water into the fish box. I was exhausted. Even Lee was tired, and Theo was laughing. "My first Mahi Mahi!" I said, Theo fist bumped me and Lee shook my hand. There were excited smiles all around .. even though Lee and Theo do this day in day out, you can see how much they love it!
I had hardly grabbed a drink and sat back in the very comfortable seats when Theo had all lines out again and Lee was trolling us around to get another fish. My wife could see both how exhilarated I was, and how exhausted too after all that hard work in 30 degrees sunshine. I had literally just finished my large "energy drink" when another shout of "Theo!" came from Lee. "Oh God" I thought . "Already?" Theo ushered me to the fighting chair again and just as he handed me the rod, another reel started screaming! Lee slowed the Amara faster this time and took the other active rod while Theo brought the others in. Again, once the fish had stopped pulling line, I started to reel it in. OMG! Partly because I was still tied from the first one, and partly because whatever was on the end was big again, I was a little slower on the reel. Lee started joking that "we are going to need a bigger boat!", and Theo was just encouraging and making me laugh through the pain! I said "Put some music on Theo, I may be while." "What music you want?" he said, and started "der-dud ... der-dud" in a Jaws themed way! This made me laugh even more! After what seemed like forever, we saw a flash of blue and silver. "Wahoo!" shouted Lee. Again, Lee gaffed and Theo stood by to help. And he had to help to grab the tail and get the fish on-board! As I relaxed, Lee looked at me and said "Don't go anywhere!" .. I had forgotten about the second rod! Lee had secured it and grabbed it to check whatever was on it was still on it. It was! OMG again! Not quite as heavy, but the first 2 fish had half killed me ... this one, even though a little smaller, may just about finish me off! I could hardly crank the reel upwards my arm was so tired. Lee could see I was struggling, so gave a help on the line itself .. which I needed. After another 10 minutes, another Wahoo hit the fish box. More shaking hands and fist bumping went on, and I headed for another "energy drink" ... sank back in the chair looked at my wife, and smiled in the way I think I would do having just finished my first ever marathon run (which will never happen!).
We were half way through the 2 hour session, and had a large Mahi Mahi, and two decent Wahoos in the fish box. I couldn't be happier (or more tired!) The next 2 hours brought us a Barracuda, another Wahoo, and the smallest Tuna I have ever seen. We were fishing right up until we reached the mouth of Jolly Harbour ... not a second of time was wasted. Those four hours gave me more "bucket list" ticks than any other 4 hours could. My first ever Mahi Mahi, my first ever Wahoo, and my first ever Tuna (it was small, but it was a Tuna!). Lee and Theo are as professional as they are enthusiastic, and great entertainment all the way too. As we docked, Amy was there to greet us, as were a few people drinking at The Crow's Nest. The fish started hitting the dock and it was smiles all around. Pulled in quite a crowd! I was hoping for a fillet, but didn't expect what came next. Lee picked up the Mahi Mahi and said "you want to take this as it is? Or you want me to fillet it?" WOW! I was expecting the Tuna or 'Cuda ... not a fish which is worth quite a bit of money to those guys. I knew I wouldn't eat it all in the time left on the vacation, so I asked for just one fillet and said he and Theo should share the rest.
Lee filleted it for me and even then the fun didn't stop, as he took the fish's stomach and started to try and hand catch a 4 foot Tarpon who'd come to dine on the bits of unwanted fish. It was an afternoon I will never forget. I know I will definitely charter the Mystic Amara again if I return to Antigua. I cannot guarantee that you would catch as much as I did that afternoon… but what I can guarantee that Lee and Theo will do whatever they can to make sure you catch more than I did! In this day and age of seeing so many people stuck in a job they don't like just to pay the bills, it was a pleasure to spend time with people who LOVE what they do so much!
"BEST FISHING TRIP EVER!!" - Reviewed September 22, 2013

We have done several deep sea fishing trips and this was by far the best, most professional company ever. Lee and Theo were extremely friendly and very accommodating. They had plenty of drinks for us on the boat, the seats were comfortable, and it was very clean. I have never been on a boat that focused so much on maintaining the cleanliness of the boat. They never stopped working to ensure we were catching fish. We ended up catching 4 Barracuda and 1 Mahi Mahi. They were so nice to realize when there was a little fish on the line and let my wife bring it in to make sure she had fun as well. I could not have been happier with the trip and will go back time and time again. One of the best parts is that it was the nicest boat I have been on for a trip and the best price I have ever seen. We called ahead and it was only $400 which is unheard of. It was truly the best fishing trip ever!!!
"Great day out a real highlight of our holiday." Reviewed August 19, 2013

What a great day out we had with captain Lee and Theo on 7th of August 2013. We went out on a six hour trip and had a great time catching barracuda and great mahi mahi including one estimated at 55lbs as it went way off the 50lb scales - The guys on the boat are great fun, the boat is great too very stable and comfy, my 13 year old daughter had a great time and even though we went up to 13 miles out she was still comfy and happy. What a great day,a real highlight of our holiday.
"MADE MY WEEK" - Reviewed June 28, 2013

Just a quick few lines to thank Captain Lee and Theo for a fantastic trip, plenty of fish and big seas, what a day. You chaps did everything to make sure my 15 year old son caught fish which is much appreciated and something he will remember as special. Would recommend these people to anybody.
"GREAT TEAM" - Reviewed March 11, 2013

My family and I went deep sea fishing and snorkeling with the Mystic Amara III and Lee the Captain and Theo the Fisherman made our day. Fishing is not my thing but they made it fun and really interesting.
"FANTASTIC AFTERNOON" - Reviewed February 11, 2013

We stumbled upon the Mystic Amara III when we were walking around Jolly Harbour. We watched them unload on the dock and my husband went over to talk with them. We hadn't planned on chartering a boat on our honeymoon, but the Captain easily sold us on it! They gave us a discount on a 4 hour charter because it was just the two of us and we booked a trip for the next day. We had an amazing time, we both love being out on the water, especially that water! The Captain and Mate were hard-working and friendly. When we got out of the harbor they let out 7 lines! It was a beautiful sunny day, the boat was immaculate. We ended up catching 4 barracuda's, which was still a lot of fun. My husband is a charter captain, and we take our boat out all summer looking for striped bass, so it was great just to be down there in that climate, out on the ocean, letting someone else be in charge! He was able to sit, relax, and enjoy a beer while the mate baited and let the rods out. And they had those lines out until the last minute, they were really trying to get us a big catch, no giving up! We had a great time!
"GREAT FISHING TRIP" - Reviewed January 15, 2013

During my stay in Antigua I booked this charter for 4 hours and the guys, Captain Lee and Theo, worked real hard to get us into fish in some pretty rough water. We landed 2 Spanish Mackerel, 1 Barracuda and a giant King Mackerel that a shark took a bite out of during the fight… great morning on the water! This is a great boat, very comfortable and well maintained, I would definitely go out fishing with them again!
"BOTTOM FISHING WAS OK" - Reviewed December 28, 2012

My son and I chartered the boat with Captain Leroy & mate Teo for half a day's bottom fishing just after Christmas. We had already had a session earlier on deep sea fishing on another boat, but we fancied some bottom fishing as this is what we do most of, back home. Met the skipper and boat in Jolly Harbour, just outside the Crows Nest (apt) and we were asked to take off our flip flops and put them in a bucket. When you climb aboard, you can see why, the boat is not new, but is immaculately clean. Teo gets to work cleaning the boat throughout the trip and the boat is the cleanest I've ever chartered.
We left the pontoon just after 8am and steamed out towards Montserrat for about 40 minutes, to a mixed sandy/rocky reef. After a bit of motoring around, the anchor went over and the rods were then rigged up (comment : I would have had the rods pre-rigged) and baited with squid. We were in about 50' of water and within a few minutes had bites and our first small reef fish. Bites were not thick and fast but the skipper said the tide was not quite right. I got stuck into another small fish and it went tight halfway up, then slack. I reeled in half a fish! I looked down and there was a filthy barracuda circling about 3m down. I yelled to the skipper and asked if he had a wire trace. Unfortunately not...
I thought this a bit strange as they had mentioned that sharks and barracuda are often out here on the bottom fishing trips. Another comment : have a rod rigged up with a wire trace to capitalize on the predators when they come in ? The bites slackened off after about 45 minutes fishing and the skipper said we should move. Anchor came up and we motored further out, then there must have been a change of mind and we had a pretty long motor back into an inshore spot. A fair bit of motoring around before the anchor went in again.
We were back fishing again and had a few more small fish. My son had not caught any fish so Teo, to his credit tried really hard and hooked a few and let my little 'un reel them in. I then got snagged in a rock and lost my gear. The skipper looked at his watch and it was about 11:30 and said he had another trip in the afternoon. So we up anchored and got back in just before 12 noon. The skipper put the fish on the pontoon and we took some pics. We had about 8 small reef fish in total.
With the resort Virgin holiday rep "deposit" the half day boat charter, a tip and the taxi fare there and back it worked out just short of £500. Perhaps a lesson to be learned here in that out here they are EXPERTS in game fishing and that is probably what they do best. An expensive trip out for the actual amount of time we spent actually fishing."
"STOP YOUR LOOK FOR CHARTERS RIGHT HERE!" - Reviewed November 19, 2012

Fished with captain Lee the 1st week of November Fishing was great! Cleanest boat in the Caribbean! We left wanting more! Not fish, to come back and go again! Thanks, Larry T. and Doug S.
"Doug S and LT" - Reviewed November 15, 2012

My friend and I took two charters with Mystic Amara, a bottom fishing and deep sea adventure. Although we enjoyed both trips the most exciting was the deep sea. Captain Lee was as excited about the trip as were we. He helped us box a very nice Mahi Mahi and Wahoo. We also had a few barracuda and some missed opportunities. It was a great day on the water as Captain Lee and mate Teo made it a Jolly time. We have taken many charters and the experience of this crew shows. The boat was very well kept and we were not without action. Captain Lee and Teo know their waters and you would be hard pressed to find as good of a time for a better deal. Believe me we shopped around. Amy was also a "Peach" to deal with and we would come back again. They gave us some fish to take back to the resort and I give this trip a right on Mr. Obvious.
"WE HAD SUCH A GREAT TIME IN ANTGUA"
We especially enjoyed the deep sea fishing tour with Leroy and Lara. Unfortunately we got more sea-sick than we thought. But, even though it, was worth every minute! My boyfriend caught a barracuda and a wahoo. We saw whales jumping, dolphins and even a turtle. We love turtles! I bought a wooden one in English Harbour for way too much money - but I just fell in love with it! So, we just wanna say many many thanks for that great trip! You definitely have the best price too. Keep on going like you do! I'll send you a picture of all of us with this mail! As you can see it's been the day after Leroy was attacked by a giant aggressive wahoo-monster! =) Luckily he didn't lose his leg! He's a great guy - we really wish all the best to you two and your little daughter Amara! Have a nice weekend and best wishes from -still cold and rainy - Germany! Christina & Steffen
"WHAT A CATCH!"
Here are the pictures we took of the Wahoo catch Captain Leroy and I had on the 15th of October. Please convey my best regards to Leroy, what a true gentlemen, fishing guide, and tour ambassador! Our family had a great time on our snorkel trip and got to see a turtle - Leroy was able to hold for them to see! Can't wait to come back and go on the search for big fish with Leroy! Regards, Bob Alvarez
FAMILY FROM CONNETICUT
Our family spent an afternoon on the Mystic Amara with Captain Leroy... it turned out to be the highlight of our trip. We were picked up right at our villa's deck and headed out to 'Cades Reef' to snorkel. Seeing the island from the water is breathtaking. After snorkeling, Captain Leroy took us over to South Island Beach where we docked and took a walk on the flats. Captain Leroy showed my children brittle stars and sea cucumbers and talked about his life on Antigua. It truly was a lovely day. Here are a couple of photos we took. The Barile family Greenwich, CT, USA
FROM HAMPSHIRE, ENGLAND
We spent a wonderful afternoon snorkeling with Lee on his boat 'Mystic Amara'. Lee picked us up from Jolly Harbour and we enjoyed a great trip across Jolly Bay and Darkwood Bay to Cades Reef. Throughout the trip Lee pointed out places of interest and shared his experiences of growing up as a child in the area.
Our party consisted of six adults - all fairly inexperienced snorkelers, and once we were safely moored near the reef, Lee carefully explained how to use the equipment and went through all the safety procedures with us. The reef was amazing! We saw a huge variety of fish including yellowtail snapper and at one time... a barracuda! The coral was beautiful and Lee swam with us, pointing out fish as he went. We rounded off the trip with a glass of Lee's special rum punch, passing the mangroves at Erlings on our return. We had a really enjoyable time and would recommend the trip to anyone. Jennifer
FROM SALISBURY, WILTSHIRE
My son wanted to go on a fishing trip for his birthday while we were on holiday in Antigua. Somebody recommended "Mystic Amara" as they had been out on it and had a brilliant time. My husband booked up to take our 2 children out. Lee brought the boat round to the villa we were staying to pick them up which was great. They came back late as Lee had suggested they stay out longer as they were having such a good time and too make sure that they got a good catch. They had a fantastic time. We are going back to Antigua again this holiday and our son is already pestering us to book "Mystic Amara" and he wants me to go out as well! Maybe we could do some snorkeling this time. Nikki P. Family
CAPTAIN LEE!
What's up man? This is Mike Geller, you took myself and my lovely girlfriend, Allison, out bottom fishing this past Thursday and caught us a Lobster (although I caught most of the FISH haha). Just wanted to wish you a happy 35th birthday my friend. It was great getting to know you and I hope to go fishing with you again soon. Everyone I tell about Antigua, I tell them all they gotta go with Captain Lee haha. Here is a great picture of you and I with the Lobster... maybe the cover of your next brochure? Take care man, hope you get this e mail, and good fishing today, I should be out on that boat with you tying rigs! Stay Well, Mike