Photos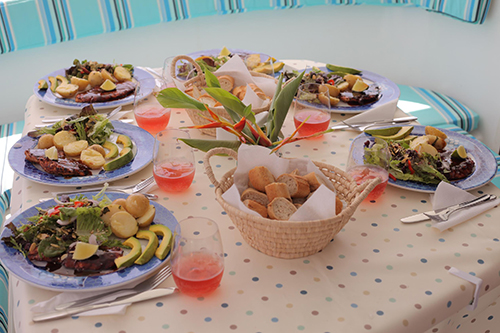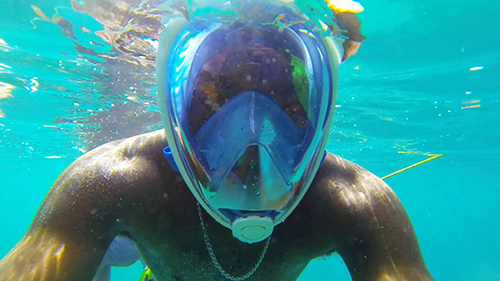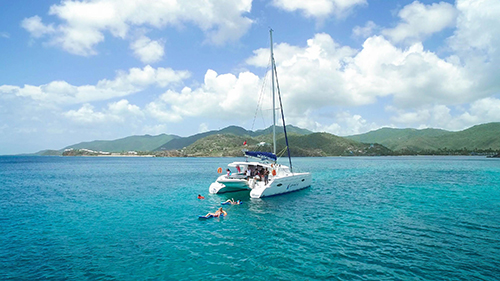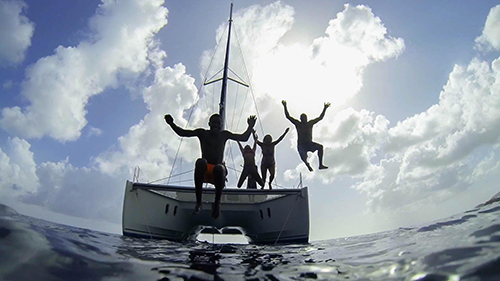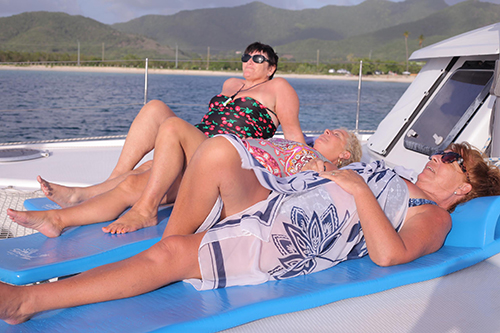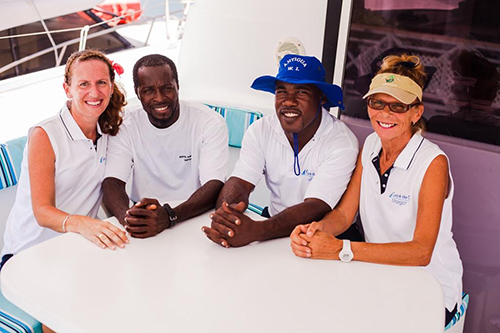 Catamaran Charters
Introducing our new sister company, CATCH THE CAT
It's a family affair; Captain Leroy & his Wife Amy (reservations) of the Mystic Amara introduce the newest addition to the fleet 'CATCH THE CAT' Captained by Captain Lushi along with Host Margot. CATCH THE CAT Sailing Charters is the newest Catamaran cruising the coastal waters of Antigua. West Indies.
This elegant 2010, 41ft Lipari built by Fountaine Pajot offers space, style, luxury and relaxation. The exquisite layout allows easy movement about the boat, from the spacious aft deck, the step down to the swimming platform or relaxing on the foredeck and trampoline. The four well appointed cabins with fans each have a roomy double bed with generous cupboard and locker space, ideal if one of the children needs an afternoon sleep, plus two bathrooms and 2 separate shower rooms.
Catch The Cat is perfect for celebrating memorable occasions; our private cruises are especially suited for intimate gatherings of friends who wish to have their own exclusive sailing cruise. We limit ourselves to 10 guests only to give you that special pampered feeling you deserve on your holiday. Perhaps you are on vacation as a group of friends or a wedding party this excursion combination offers something for everyone. The guys try their hand at catching the biggest fish and the girls can kick back, relax, swim, catch those rays and be totally spoilt for the day on CATCH THE CAT.
When you book a charter on both vessels, Mystic Amara Fishing & CATCH THE CAT Sailing Charters you will receive an additional 5% discount off each trip, as well as your US$50.00 direct booking discount from Mystic Amara & 10% discount from CATCH THE CAT - minimum booking of a 6 hour charter on Catch The Cat.
Board as guests... Leave as friends.
Follow this link to Catch The Cat: catchthecatantigua.com